Product Dimensions: 35.43 in. W x 20.47 in. D x 2.72 in. H, Cutout Dimensions: 34.25 in W x 19.49 in D. Minimum circuit breaker amperage 50A, 240V hard wiring included, Our electric stove top with 2 Years Manufacture Warranty.
Features Benefits: The IsEasy induction cooktop offers 9 adjustable levels of heat. 8600W High power cooktop heat up more quickly for you: Top Left 1800W (BOOSTER:2000W )+ Top Right 1200W (BOOSTER:1500W) +Middle 2000W (BOOSTER:2200W) + Down Left 1200W (BOOSTER:1500W) + Down Right 1800W (BOOSTER:2000W) .
Built-in digital display timer up to 99 minutes: Can be set to turn one or more cooking zone off, each cooking zone has individual timer setting. You can set it to turn the cooking zone off automatically after your setting time is up, rest and enjoy the rare leisure time! It will help you to cook perfectly and accurately.
Stylish Appearance, Drop-in Electric Stovetop: The 36" built-in electric cooktop could save space and fit perfectly with kitchen counter. With sensor touch control, durable scratch-resistant vitro ceramic glass, IsEasy black glass cooktop not only looks beautiful, but also easy to clean.
Wide Range of Application: The electric radiant cooktop is used with iron, stainless steel, casserole, aluminum, copper, glass, bbq tray, ceramics and other induction cookers. The simple design makes it very suitable for home and outdoor cooking. Low and high-pressure alarm system.
View full details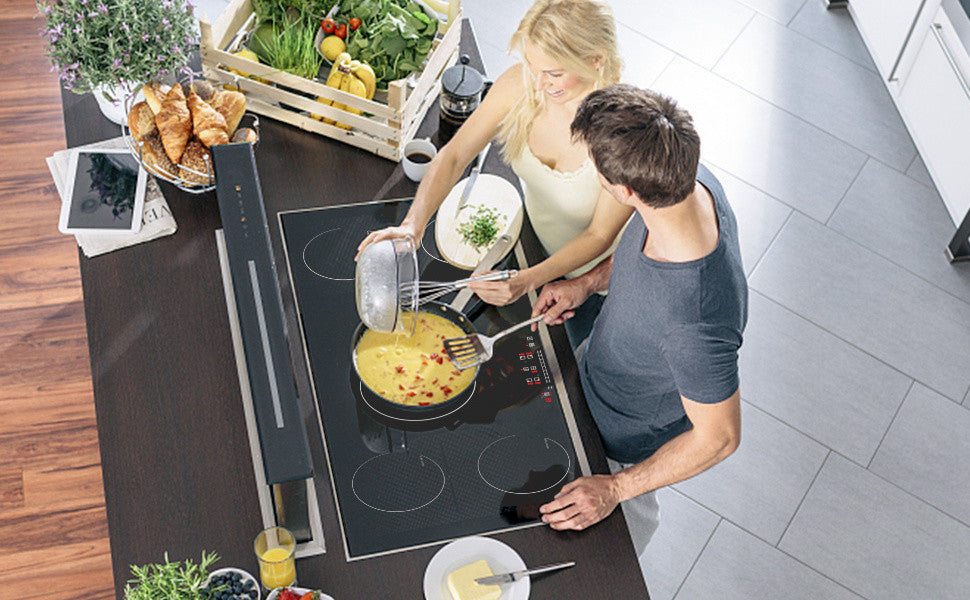 Why choose IsEasy?
IsEasy is a brand that specializes in manufacturing kitchen appliances, with advanced and stable technology.
Package includes:
1*Induction cooktop stove 5 burners
1*Power cord(without plug)
1*Install instruction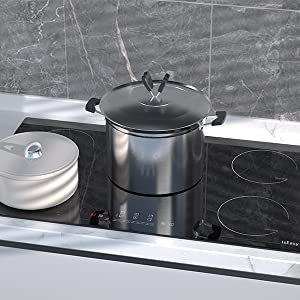 Built-in & Simple Design
The Built-in & Simple Design save your kitchen space and can make the kitchen look more modern. IsEasy electric stove can be used with any magnetic cookware in your home, such as stainless steel pans, alloy pans, enameled pots, and iron pots.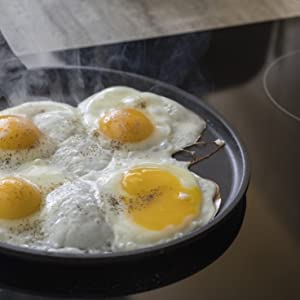 Instant Heating Up & Safety electromagnetic induction
The induction cooker saves time and heats faster than other heating machine. Induction cooktop also provide the overheat protection, along with the auto shut-off function, provides you with a reassuring and secure user experience.
9 Power Level
9-level temperature adjustment helps you to cook delicious food while also saving electricity. You can prepare different dishes simultaneously with these multiple burners. Meanwhile, the vertical heat conduction promotes heating efficiency with less heat loss.