4-zone induction hob: 4 cooking zones: 1800W, 1800W, 1200W, 1200W. 60 cm induction hob has a faster heating speed and higher energy efficiency.
【9 STAGE PERFORMANCE】Each cooking zone has 9 heat settings, a timer from 1 to 99 minutes for each area, so you can better control the cooking temperature.
Safety: child lock & overheating reminder & timer bell off. If you do not set the cooking time, forget to turn off the hob, and the hob has not been operated for 2 hours, the induction hob turns off automatically
Touch control: by simply touching the buttons on the control panel, you can activate the functions. IsEasy induction hob helps you cook.
Built-in induction hob: seamless design. Induction hob with seamless frame design, surface made of smooth crystal glass is very easy to clean and maintain.
Induction hob 4 plates: maximum rated power: 6800 W. Booster: 1600W/2200W, 220-240V Product size: 59 x 52 x 5.8 cm. Cut-out size: 57 x 49.5 cm.
View full details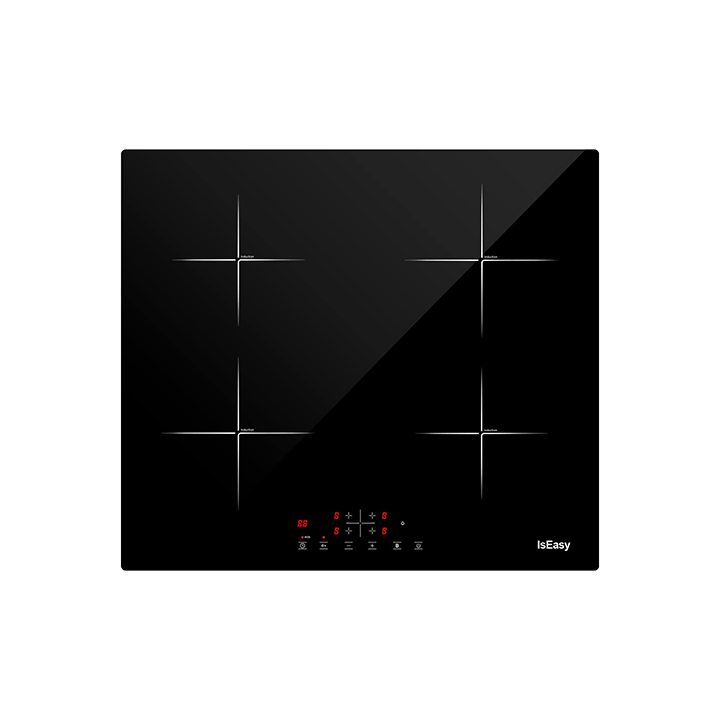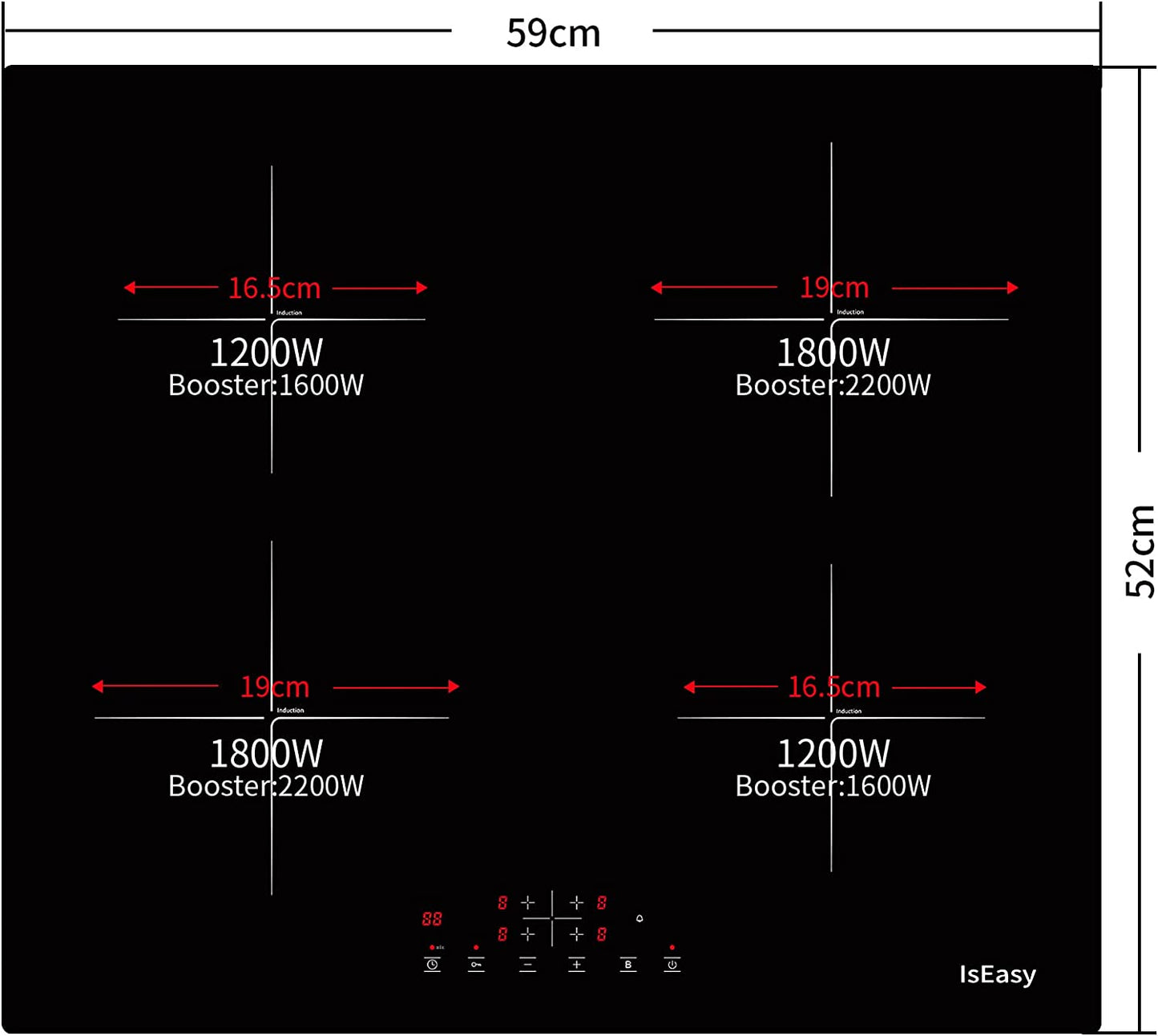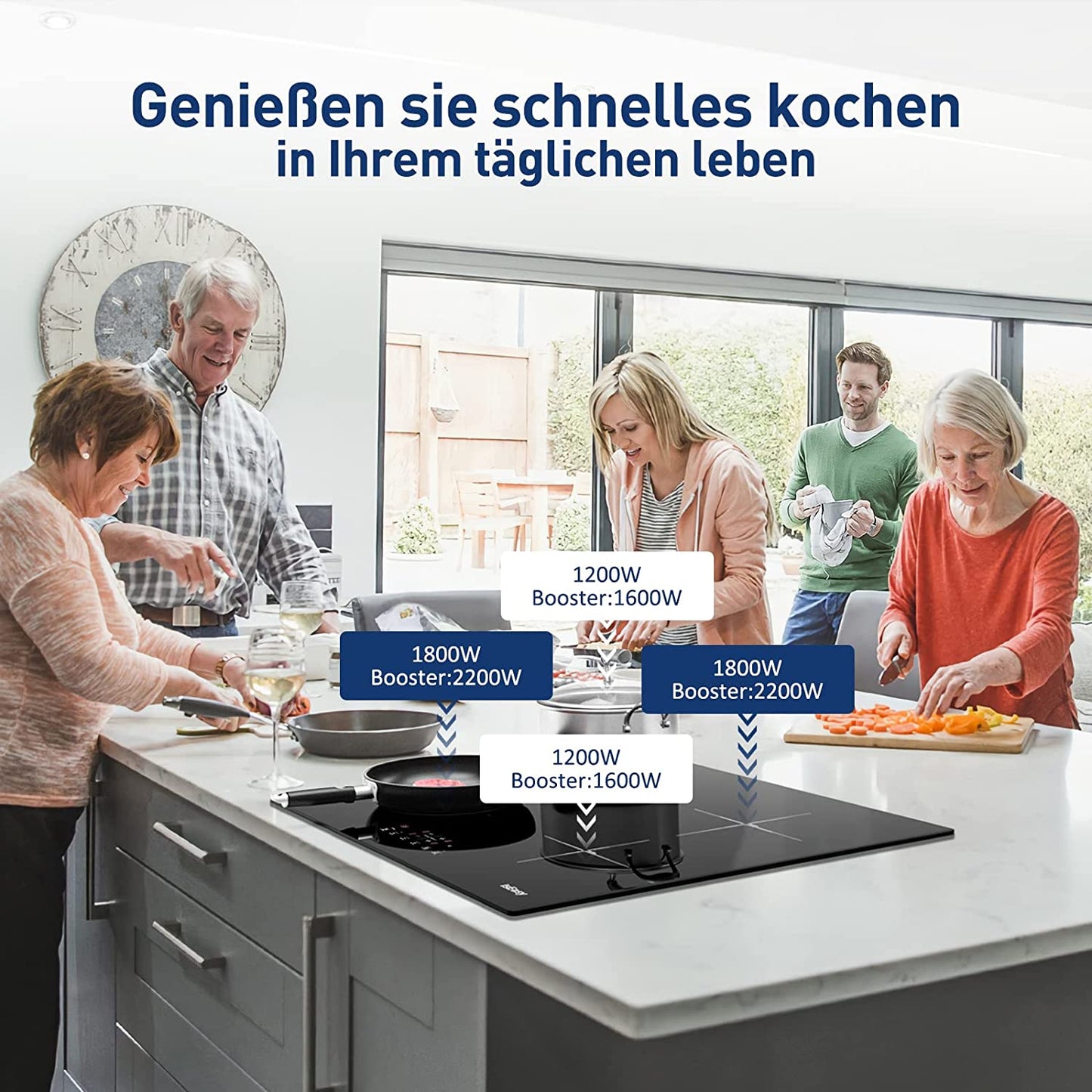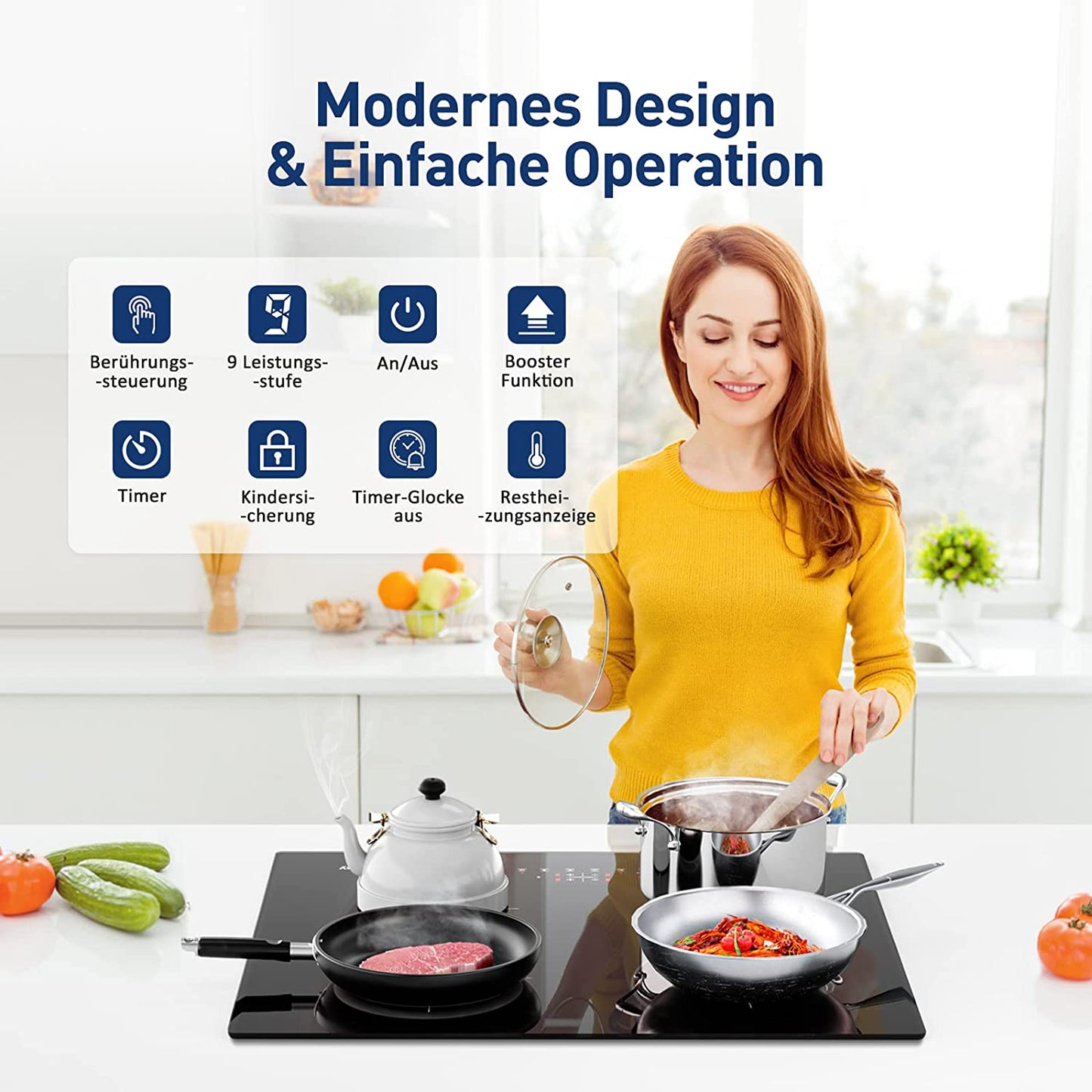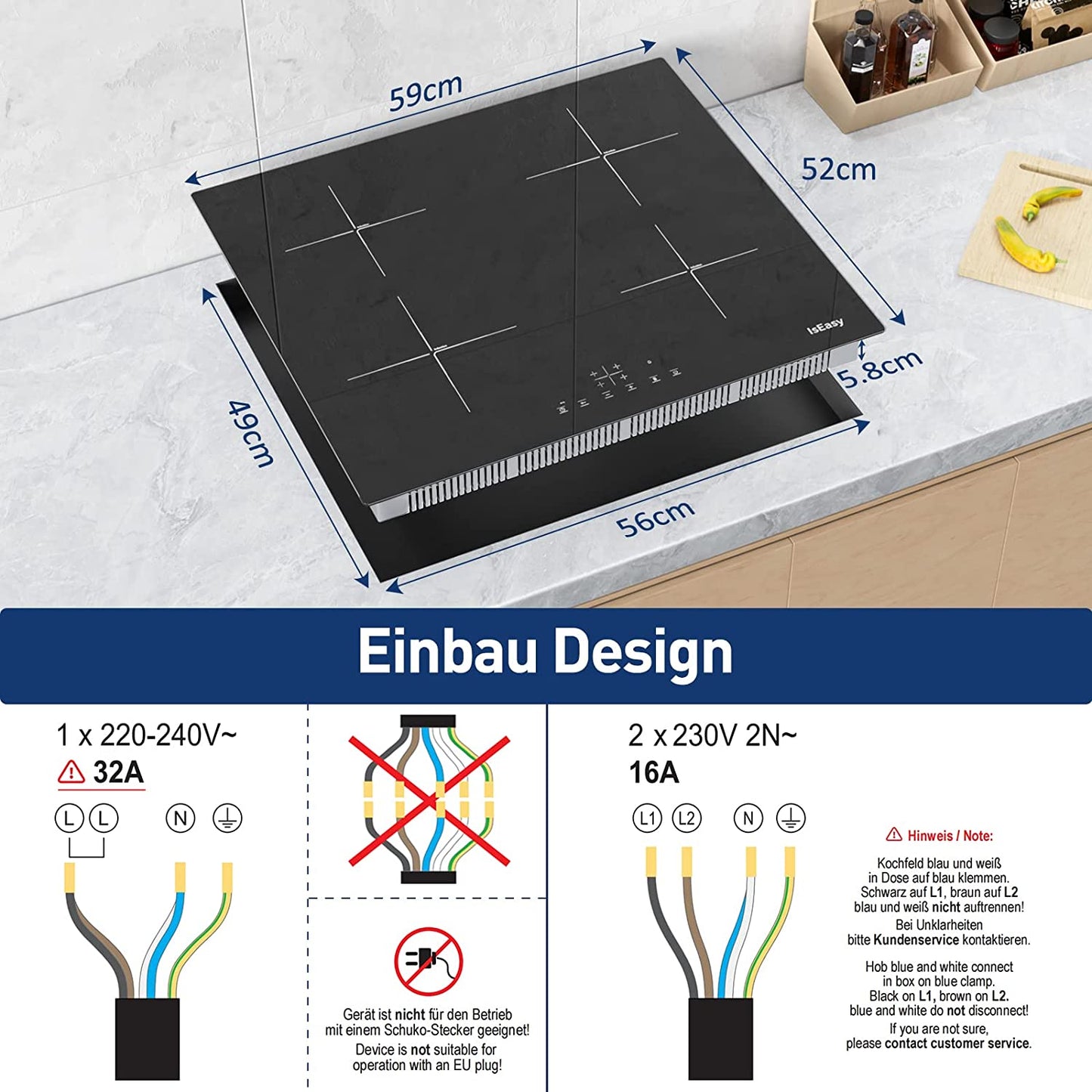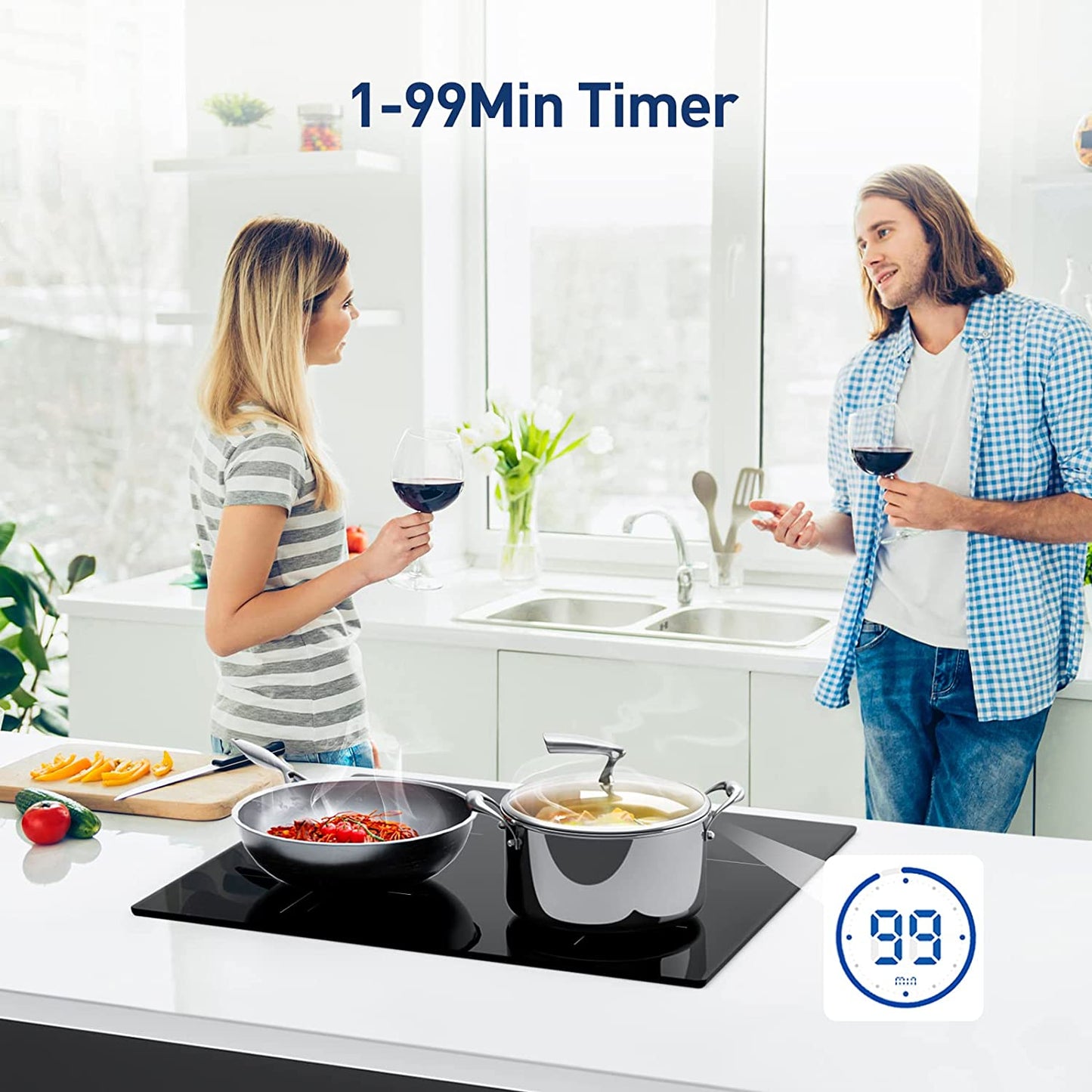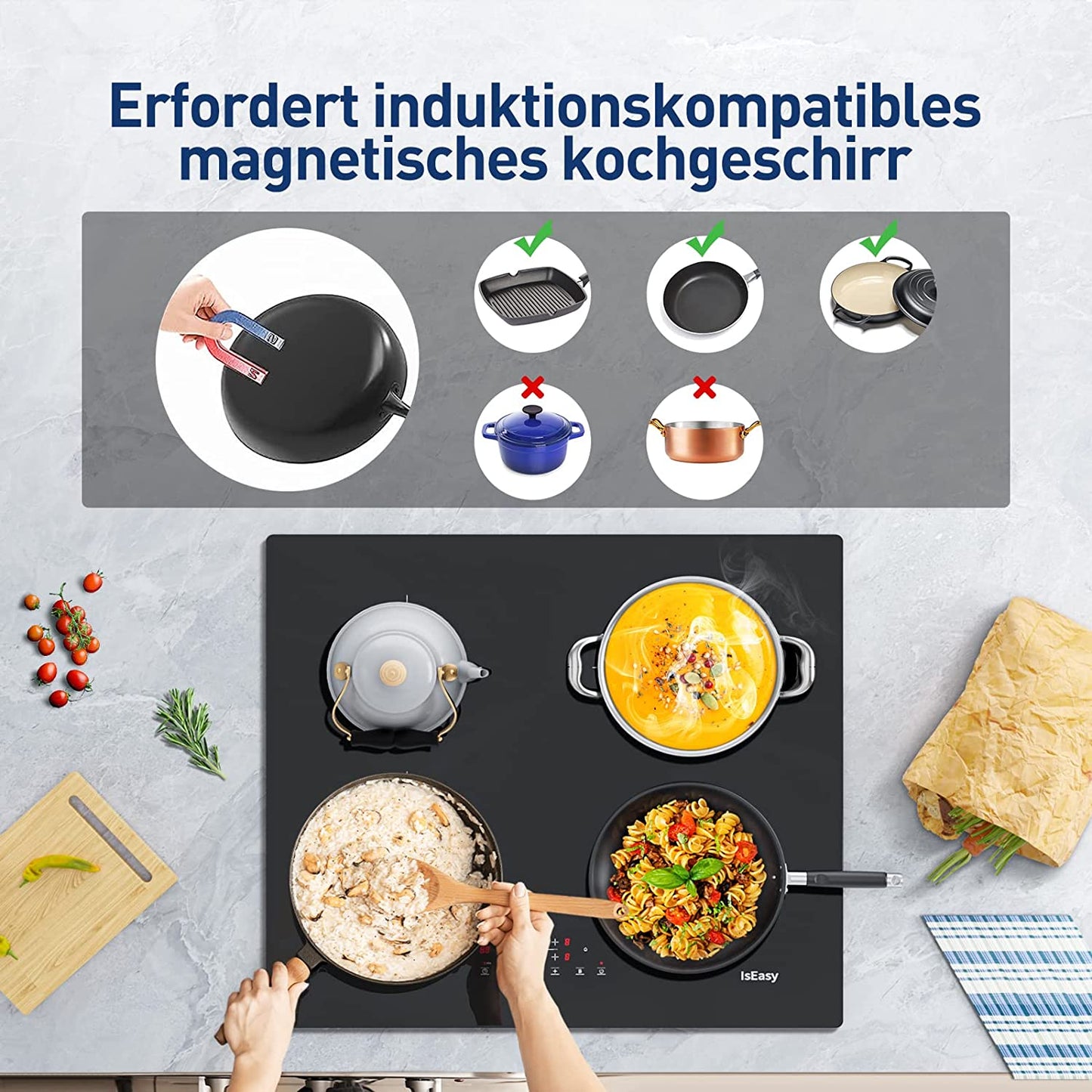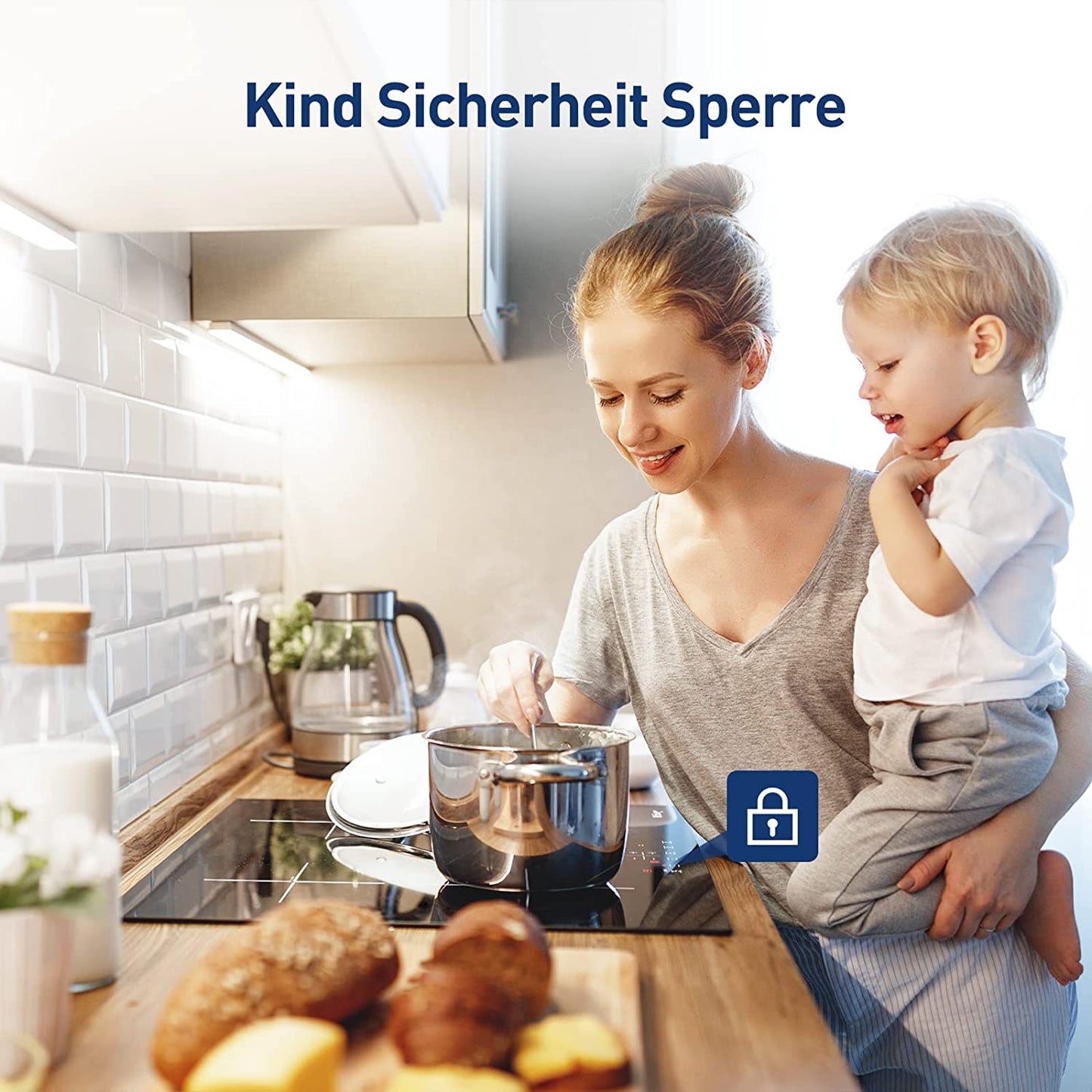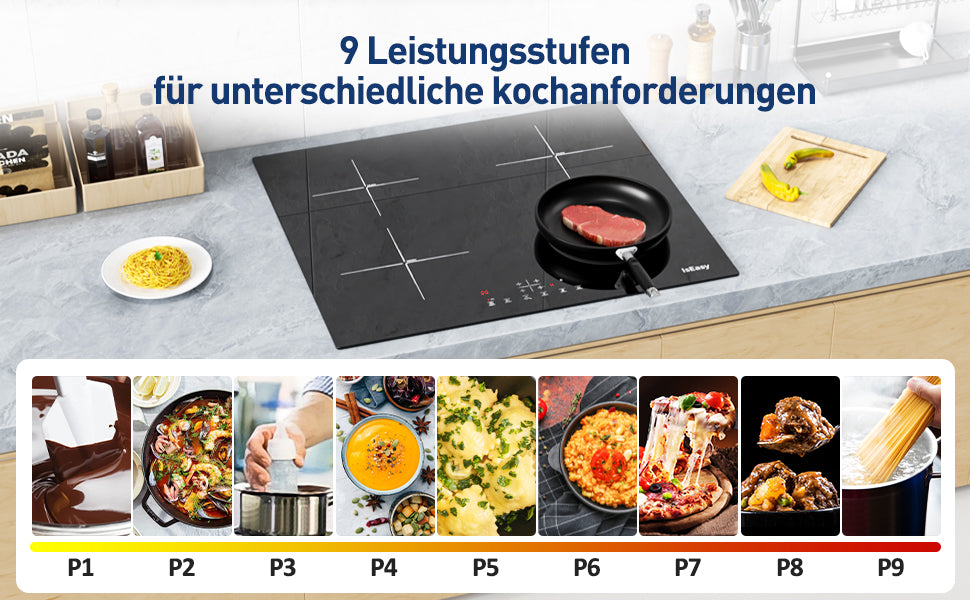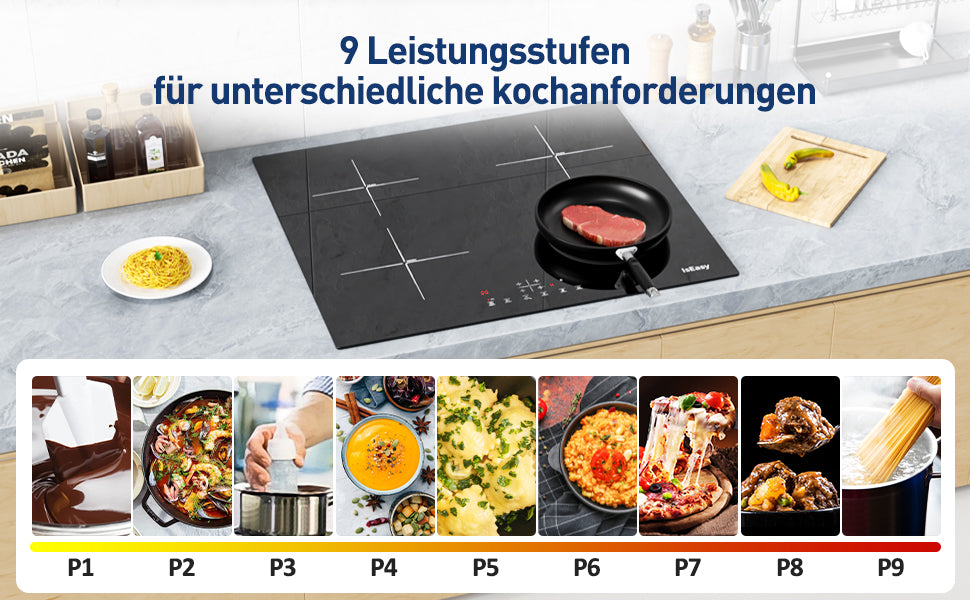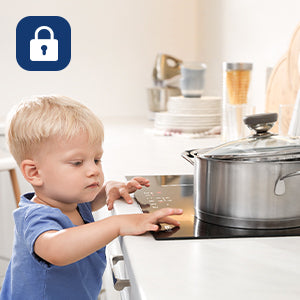 Child safety lock
To prevent unwanted operation of the 60 cm induction hob during operation, you can press the lock button for 3 seconds to lock the control panel.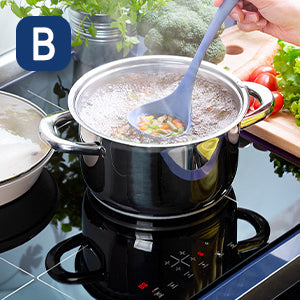 Boost function
Our induction hob could rise to greater power in 1 second and last for 5 minutes, it could meet your needs for quick heating of food.
Efficient heat dissipation
Metal base housing. The induction hob is equipped with 4 fans. Induction hob 4 plates works quietly and cools quickly.
Residual heat warning
If the induction hob has been in operation for a long time, a certain residual heat is created.
The letter "H" is displayed to warn them to stay away from it.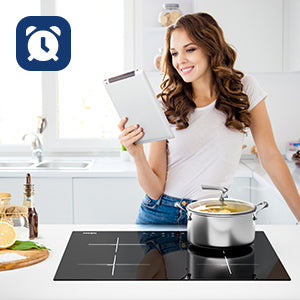 1-99 minute timer
The timer function for each cooking zone helps you prepare better meals. Choose an IsEasy induction hob so you can enjoy the cooking time with your family happily.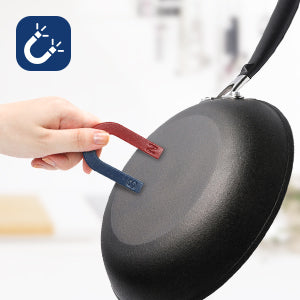 Compatible with magnetic cookware
On the induction hob, only cookware with magnetic base works perfectly. To test the compatibility of your cookware, you can judge whether a magnet sticks to the bottom of the pot or not.