【Cold Water to Boiling Point in 90 seconds】Induction Hob is different from traditional radiant heating, it heats your pan directly with an alternating magnetic current, greatly reduce heat loss. Boiling a pot of cold water in 90 seconds, double zones which power 1200w & 1800w suitable for your daily cooking.
【Built-in Design】The two ring electric hob can be plugged into a standard 13 Amp socket directly, instead of needing a hardwired connection. Slim body do not take up much room, easy to store up. Making installation more simple. Space saver built-in design also offers an attractive look for any worktop.
【Thermostatic Glass Surface】Alternating magnetic current directly heat your kitchenware, this technology keeps the temperature of hob surface below 45 degrees. It protect family members from scald, provides absolutely safety for children & older.
【Product Dimension】Product Size[Width*Length*Depth]: 29.5*51*6.2 cm / Cut size[Width*Length]: 27*49 cm
【Touch Control & Independent Burner】By simply touching the buttons on the control panel, you can activate the functions. Each Burner can adjust power and timed independently.
【Safety Function】Our Induction Hob built-in safety system, cover Overheat-Protect/Child-Safety-Lock/ High-Overheating-Reminder/ Automatic-Shutdown function, eliminate any safety hazards during cooking.
View full details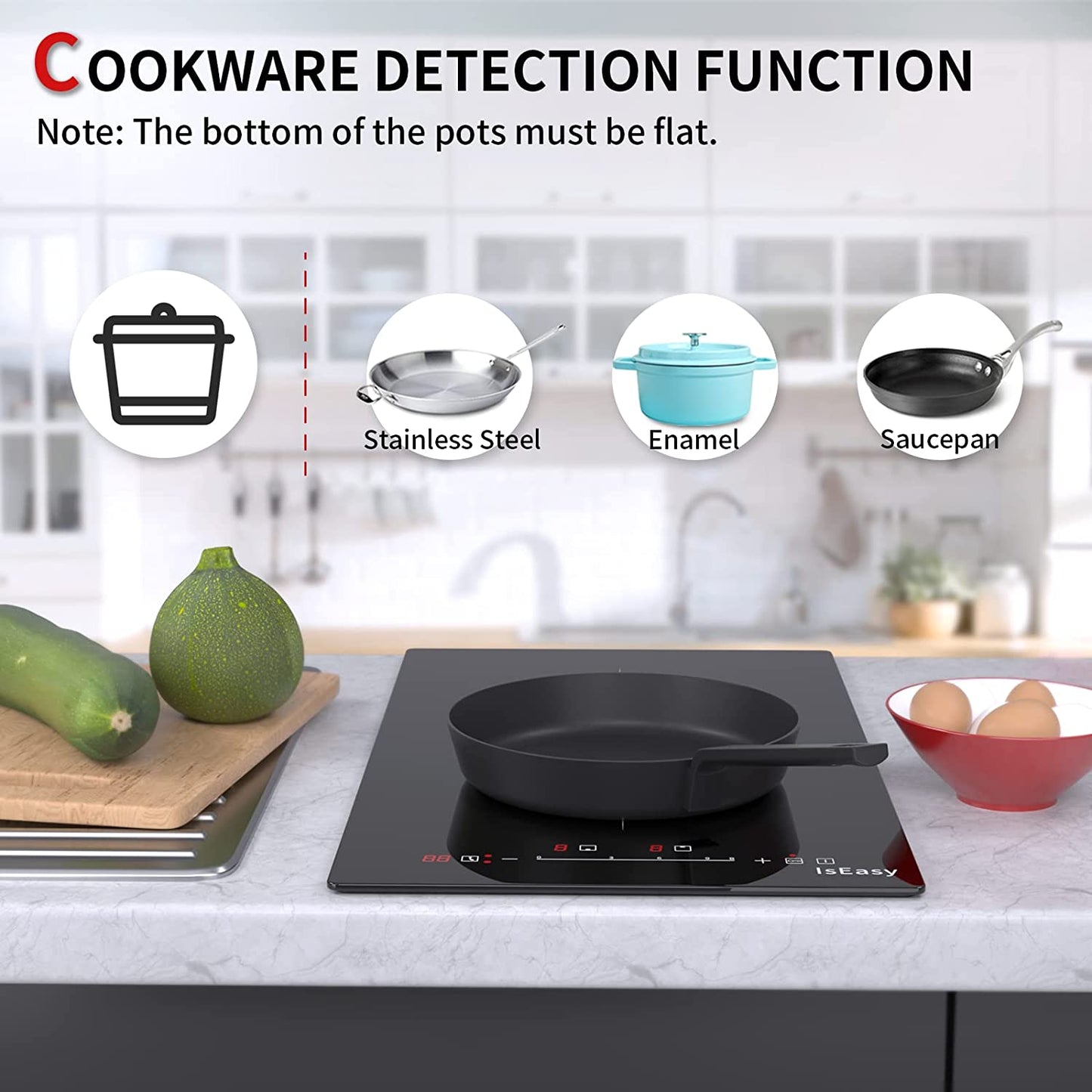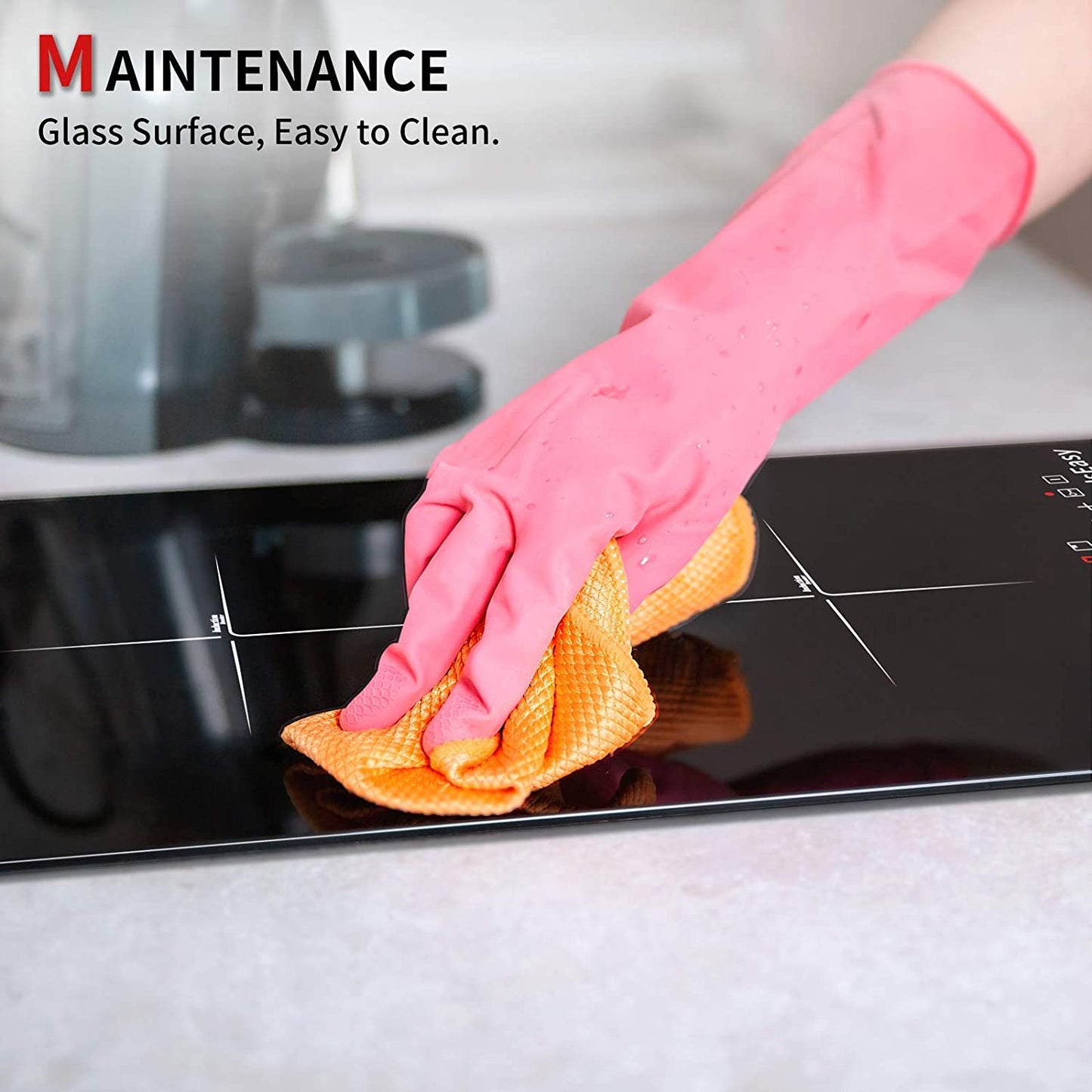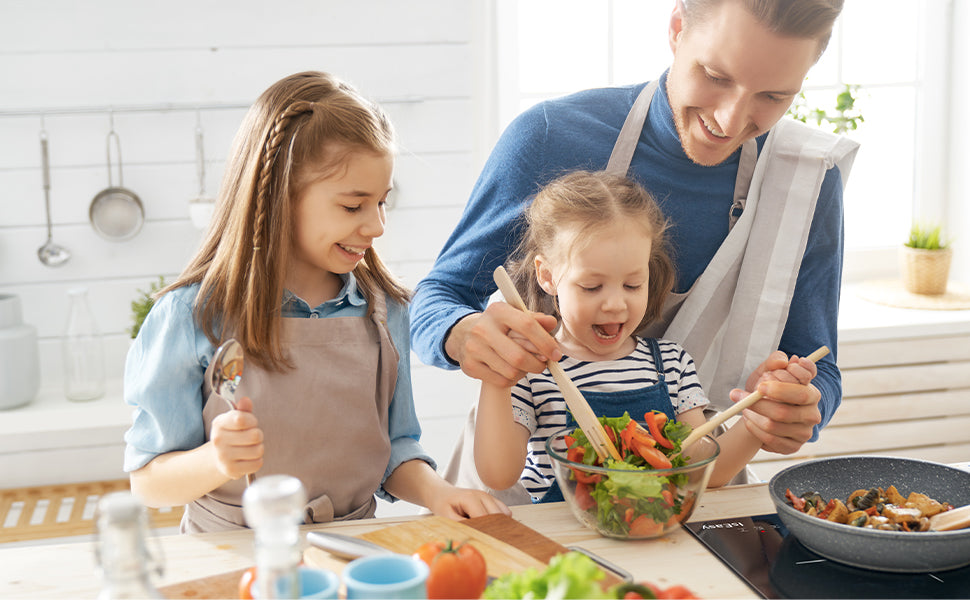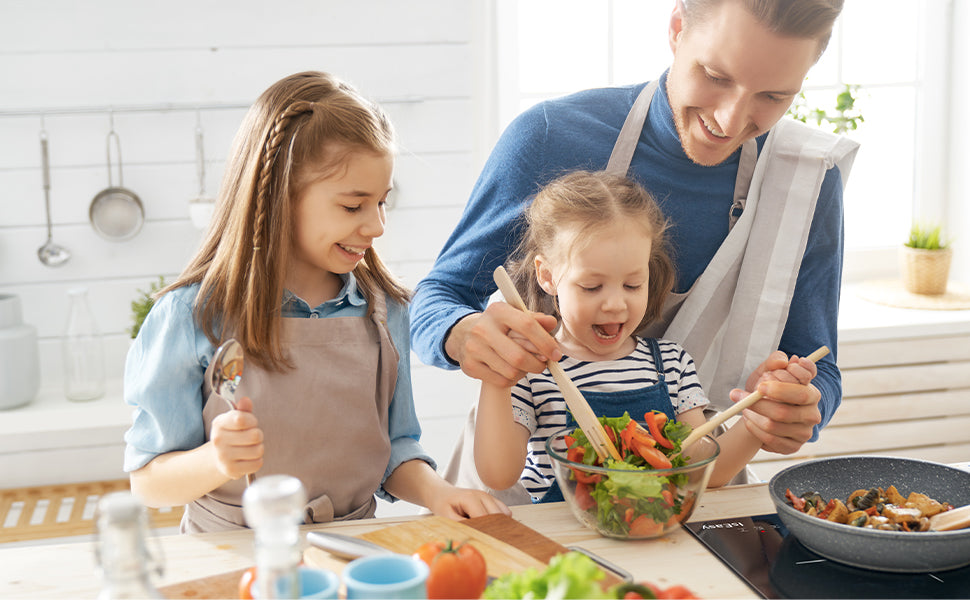 Residual Heat Indicator
If the induction hob was in operation for a long time, a certain residual heat is created.
The letter "H" is displayed to warn them to keep them away.
Great protection features to ensure safety for your whole family.
Boost Function
Rises to a greater power in 1 second and lasts for 5 minutes.
1800W boost to 2000W
1200W boost to 1400W
The induction hob provides quick heat-up and faster cooking times.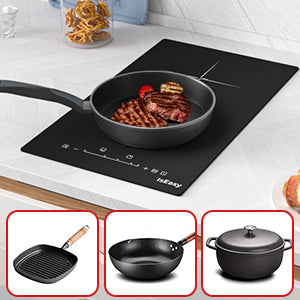 Compatible With Magnetic Cookware
Iron pan, iron plate or magnetic base. The automatic detection automatically switches off the device after 1 minute if there is no cookware or real cookware.