Excellent capability: the double glass ceramic hob offers 9 adjustable heat settings. It could meet your diverse cooking needs. Equipped with 2 high-performance cooking zones of 1200 W + 1800 W. The large burner is double circle.
Safe: the ceramic hob has overheating protection. It also has no radiation, touch control, low noise. IsEasy glass ceramic hob is your good cooking partner.
Widely used: the ceramic hob is suitable for pans made of iron, aluminium, ceramic, stainless steel, copper, heat-resistant glass, etc. You can use the hob both built-in and on the worktop.
Multiple function: the timer from 1-99 minutes makes cooking more relaxed. It also has residual heat indicator and child safety. The glass ceramic hob 2 plates perfectly solve the problems you can encounter when cooking.
Built-in design: a state-of-the-art design hob consists of a coil and is equipped with smooth black glass. Easy to clean. Maximum rated power: 3200 watts. 220-240 V. Product size: 51 x 29.5 x 5.6 cm. Cut-out size: 49 x 27 cm.
View full details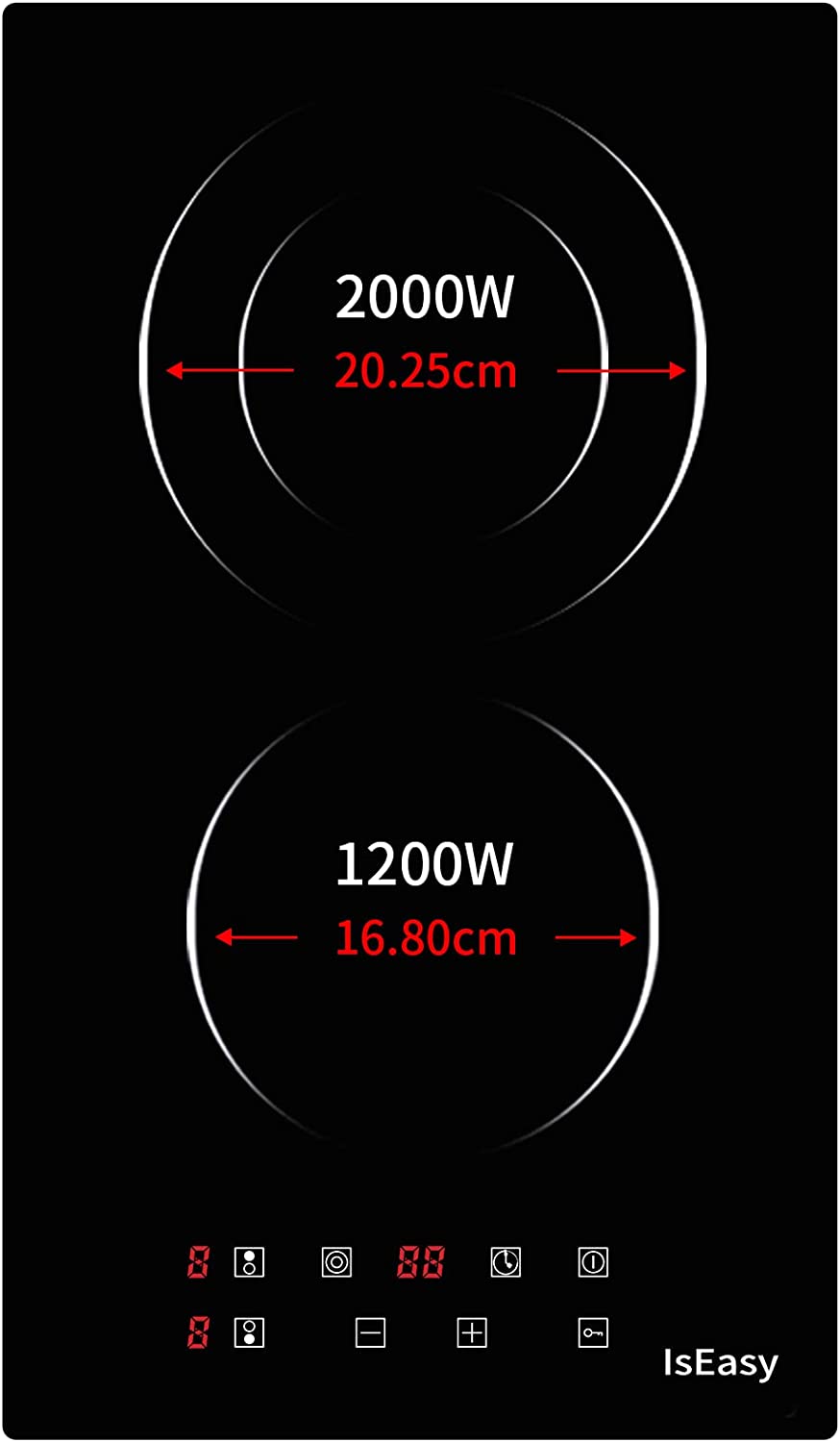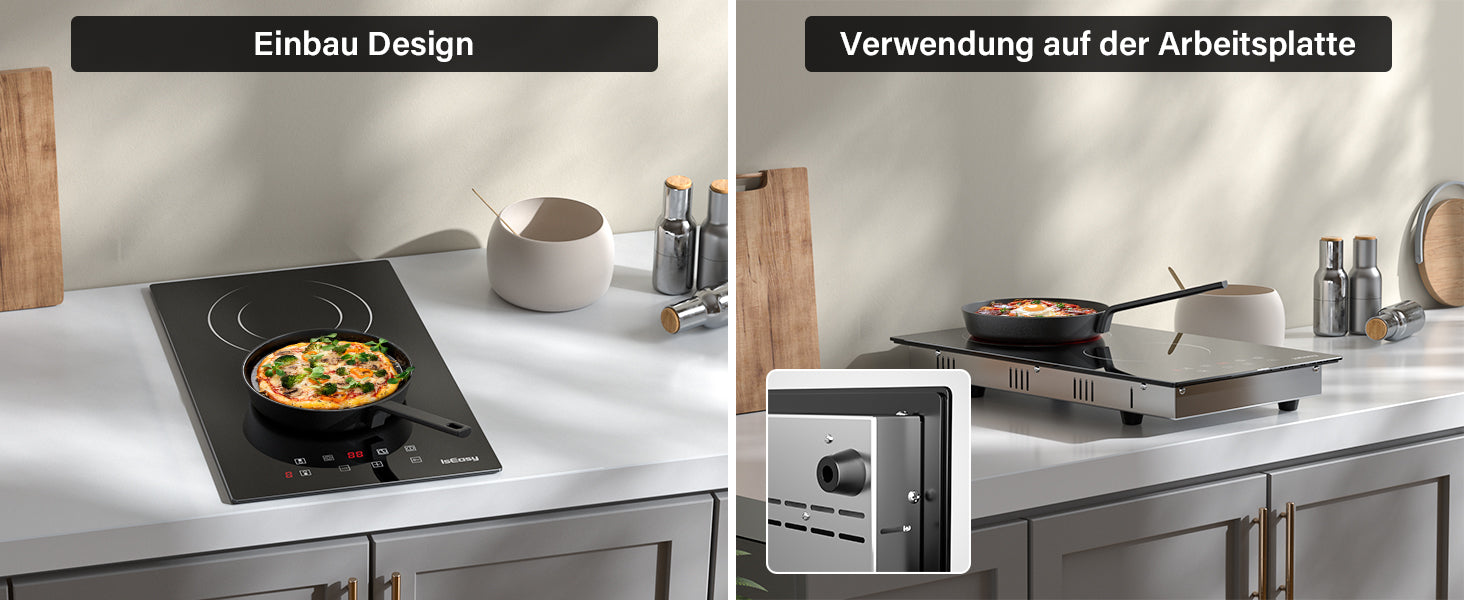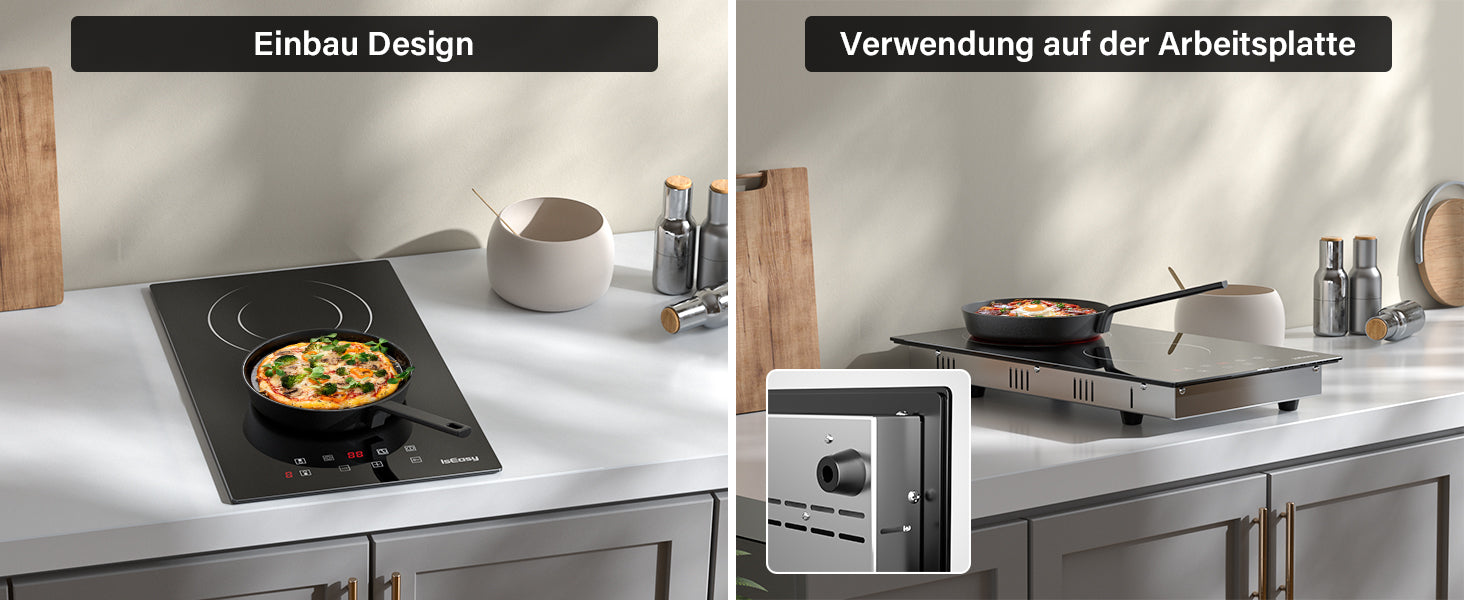 Strapazierfähiges Material
Die 2 Kochzonen glaskeramikkochfeld oberfläche aus Glaskeramik, wasserdicht und explosionsgeschützt, sehr pflegeleicht. Sie brauchen nur ein tuch und etwas seife, um die oberfläche sauber zu halten.
Domino Glaskeramikkochfeld 3200W
Durch einfaches berühren der tasten auf dem bedienfeld können sie die funktionen aktivieren. Das Glaskeramikkochfeld 2 platten kann Ihre erfüllt im wesentlichen Ihren täglichen Kochbedarf. Genießen sie den spaß am kochen mit dem IsEasy-Glaskeramikkochfeld!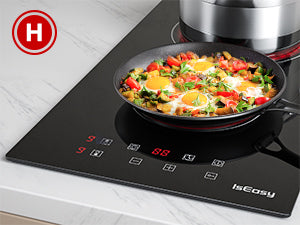 Restwärmewarnung
Wenn das Glaskeramikkochfeld 2 Platten längere zeit in betrieb war, entsteht eine gewisse restwärme. Der Buchstabe "H" erscheint zur Erinnerung
Kindersicherung
Um eine ungewollte bedienung des 2 Zonen Einbau 3200W Glaskeramikkochfeld während des Betriebs zu verhindern.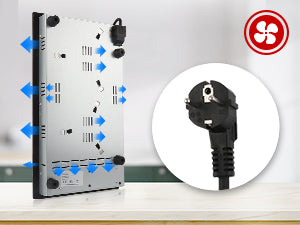 Effiziente Wärmeableitung
Die Rückseite IsEasy cerankochfeld 2 platten ist aus Metall und an mehreren stellen hinten belüftet.
Pflegen
Die Glaskeramikkochfeld oberfläche ist sehr leicht zu reinigen. Sie brauchen nur ein tuch und etwas seife, um die oberfläche sauber zu halten.